Hoagland, Longo, Moran, Dunst & Doukas LLP Opens Office in Red Bank, NJ
We are excited to announce that Hoagland Longo's office located in Wall Twp., New Jersey has moved to Red Bank, New Jersey.
The new office address is 169 Maple Avenue, Red Bank, NJ 07701.
The Red Bank, New Jersey office services clients throughout the Tri-State area. For more information, reference our website www.hoaglandlongo.com or contact us at 732-545-4717.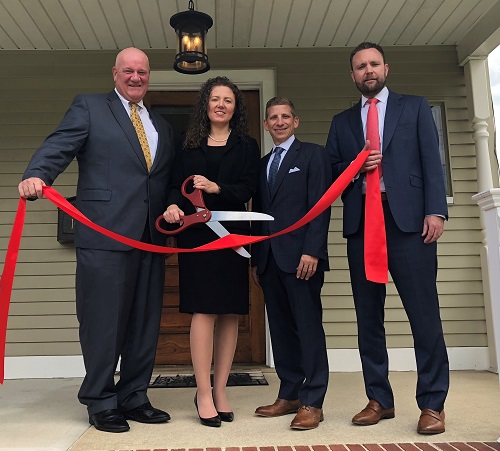 Pictured (left to right): Jack Simons, Jessica Mazur, Joseph Leone, and William McGuinn