Juliann M. Alicino Moderates and Ted Hubert Presents at NJDA Auto Liability Seminar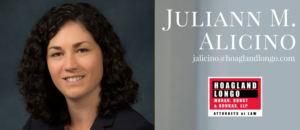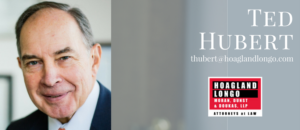 On November 21st, Juliann M. Alicino and Ted Hubert attended the 2017 New Jersey Defense Association Auto Liability Seminar. As Vice President of the NJDA and Chair of the Auto Liability committee, Juliann served as moderator for the event and Ted spoke on ethics and risk management issues.
Other topics included The Time Unit Rule, Fraud: Trends, New Tools for Investigations, and Successful Prosecutions, & Defending Spinal Surgery Cases from a Neurosurgery Perspective. 
The New Jersey Defense Association establishes a communication link among New Jersey defense attorneys, insurance claim professionals, self-insurers and other corporations who devote a substantial portion of their time to the defense of damage suits or to claims administration. For more information, please visit NJDA.