In Memoriam: James B. Moran, Founding Partner (1943-2022)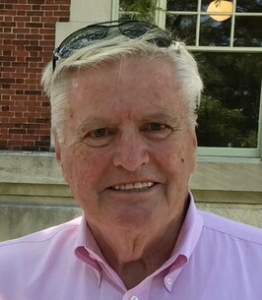 It is with deep sadness that we mourn the passing of our beloved colleague, friend and retired partner James B. Moran. He was born in Bronxville, New York, on November 13, 1943, the second of three children born to Catherine Moran and William Charles Moran. After graduating from Lehigh University with a B.A. degree and earning his law degree at Seton Hall Law School, he became a founding partner of Hoagland, Longo, Moran, Dunst and Doukas in 1977. He was dedicated to the law, loved litigation, and took particular pride in mentoring young associates through his retirement as a partner in 2011. Over the course of his legal career, Jim was the recipient of many honors including the New Jersey Bar Association Award for Distinction as a Trial Lawyer and the Trial Attorneys of New Jersey Award for Professionalism and Ethics.
Beyond his esteemed legal career, Jim was a devoted husband, father, and grandfather. Jim and his wife Jane created a home filled with love and laughter for their four daughters and six grandchildren. One of their daughters, Kathleen Huntley-Robertson is carrying on his legacy at Hoagland Longo as an attorney with the firm.
Jim was also a sailor and the happiest on a boat. As a member of the Normandy Beach Yacht Club (NBYC), he raced in the Auxiliary Class in the Sunday Series Races and also served as Commodore in 2005.
He will be greatly missed.
Click here for his full obituary.